H&S (565807) S300 SX-E 90° Compressor Outlet Elbow & Clamp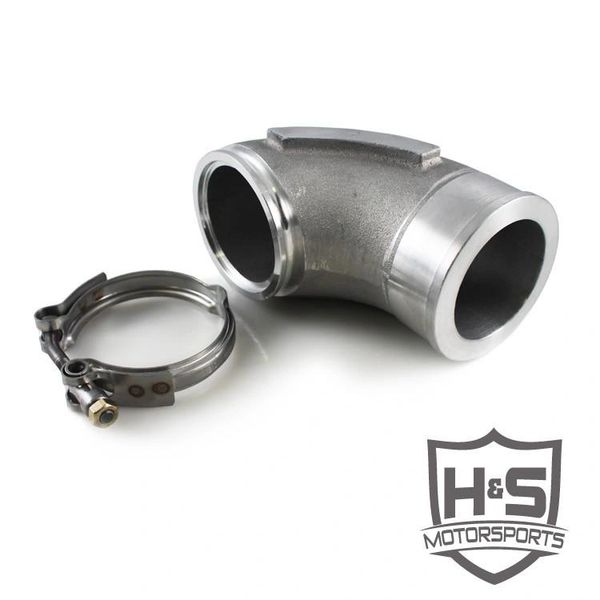 H&S (565807) S300 SX-E 90° Compressor Outlet Elbow & Clamp
H&S S300 SX-E 90° Compressor Outlet Elbow & Clamp 565807

Applications
Fits the new BorgWarner S300 SX-E series turbochargers.

Description
This 90° elbow will convert the standard straight compressor outlet to a 90° outlet on the S300 SX-E series BorgWarner turbochargers. Great for Cummins and Power Stroke applications where a forward facing outlet is necessary for turbo and piping fitment. The elbow outlet is a 3" hose connection.
This product includes a v-band clamp for attaching the elbow to the compressor housing but the turbocharger compressor outlet must be cut down to allow use of the v-band system. We also offer a CNC machining service for those not wanting to cut the compressor housing themselves. More information here.
 
Kit Contents
1 - Aluminum 90° Elbow
1 - V-Band Clamp
WARNING: This high performance product is intended SOLELY for closed-course racing use and is not street legal in ANY state. This product cannot be used on any vehicles registered or certified for highway use. Please check your local, state, and federal laws before purchasing! Not street legal. For race or Off-road use only. Not for sale in California.