Titan Fuel Tank 2016-19 Chevrolet Colorado, 2016-18 GMC Canyon Duramax Diesel Trucks (7012316)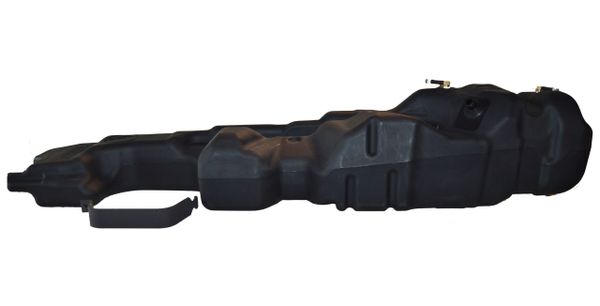 Titan Fuel Tank 2016-19 Chevrolet Colorado, 2016-18 GMC Canyon Duramax Diesel Trucks (7012316)
Description
36 Gallon* (136.28 liters*), extra capacity, extra heavy duty, mid-ship replacement fuel tank for 2016-2019 Chevrolet Colorado, and GMC Canyon, Crew-Cabs with Long-Beds and Duramax Diesel Engines.
Tank comes complete with everything needed for installation, including: front strap, rollover safety vent valves, and O-ring gasket. Tapered tank features exclusive low fuel trap design so every gallon can be used. This new tank only hangs 1 ½" below the lowest point of the stock tank. TITAN's new Gen6 Torque Ring sending unit mounting system makes installation the easiest and most positive in company history.
This new General Motors tank is made in the U.S.A. of TITAN's famous military grade, cross-linked polymer (XLHDPE). It's at least ¼" thick and built to outlast all competitors. It's tougher than steel and more durable than aluminum. TITAN routinely tests their products using state-of-the-art computer simulation as well as actual, physical drop tests. They fill their tanks completely and drop them 30 feet onto a steel plate—never losing a drop of liquid. These legendary products are so tough and well-proven that they are backed with a Lifetime Warranty!
For model years 2016+. Made in the U.S.A.