South Bend (G56-OK-HD) 425Hp High Torque Clutch W/ Flywheel & Hydraulics Dodge G56 Trans 2005.5+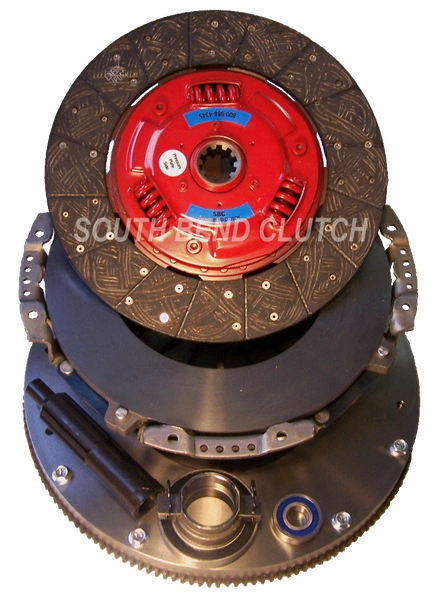 South Bend (G56-OK-HD) 425Hp High Torque Clutch W/ Flywheel & Hydraulics Dodge G56 Trans 2005.5+
South Bend 425Hp High Torque Clutch W/ Flywheel & Hydraulics Dodge G56 Trans 2005.5+ G56-OK-HD
The HD series clutch disc features a 13" double wide, high torque clutch facings with heavy duty 6 spring dampening system.
This Dodge Clutch is a performance clutch designed for the moderately increased horsepower Dodge diesel trucks, 425 hp 900 torque. offering a very smoth engagement with light pedal effort.  The perfect towing clutch. 

Durable, Heavy Duty Solid Mass Flywheel replaces stock Dual Mass Flywheel.
NOTE: It's very important to Break-In your clutch with 500 miles of stop and go driving before you pull a load.
Includes:
 =Complete Clutch Kit
 =Flywheel 1670507-6
 =Hydraulic Assembly # Hydx.750 
 =Alignment Tool
Application:
2005.5-2013 Dodge 6 Speed Truck with G56 Transmission