South Bend (1947-OK-HD) 425hp High Torque Clutch With Flywheel Dodge HO 2000.5 - 2005.5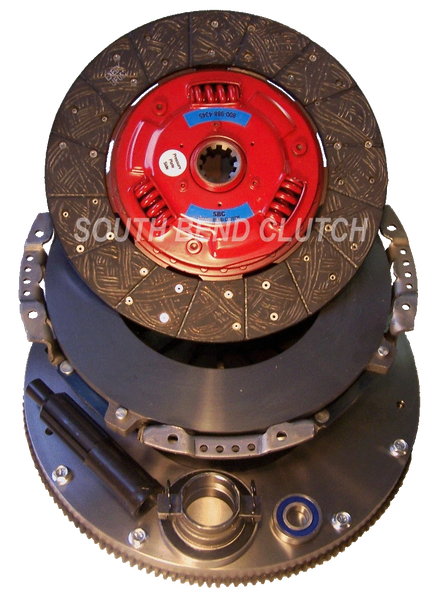 South Bend (1947-OK-HD) 425hp High Torque Clutch With Flywheel Dodge HO 2000.5 - 2005.5
South Bend 425hp High Torque Clutch With Flywheel Dodge HO 2000.5 - 2005.5 1947-OK-HD
The South Bend Clutch HD Series clutch disc features a 13" double wide, high torque clutch facings with heavy duty 6 spring dampening system.
This clutch is designed for the moderately increased horsepower trucks, 425 hp 900 torque. offering a very smooth engagement with light pedal effort.
The perfect towing clutch.
Includes:
*Clutch Package
*Flywheel
*Alignment Tool