South Bend (1944-6OFER) 475hp Clutch Repair Kit (No Flywheel) 99-03 6Sp Ford 7.3L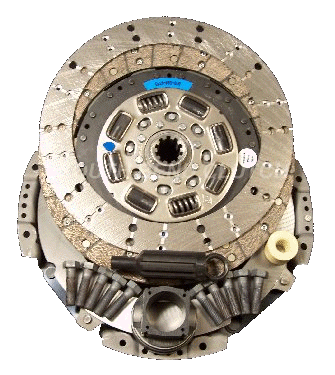 South Bend (1944-6OFER) 475hp Clutch Repair Kit (No Flywheel) 99-03 6Sp Ford 7.3L
South Bend 475hp Clutch Repair Kit (No Flywheel) 99-03 6Sp Ford 7.3L 1944-6OFER
South Bend Clutch 475 horsepower Organic-Feramic Facing Performance Clutch REPAIR Kit (No Flywheel) 475hp clutch in a Ford 6 Speed Ford diesel pickup truck with  moderate performance modifications. Kit Includes:  Clutch Disc, Pressure Plate & Throwout and Pilot Bearings. All clutch kits include everything needed to do the job including our Kevlar pilot bushing. 
This does not include the Flywheel, you must have a South Bend 1944-6OFEK Clutch with 167323 Flywheel upgrade to use this clutch kit. 
NOTE: It's very important to Break-In your clutch with 500 miles of stop and go driving before you pull a load.


Kit Includes:
Flywheel NOT Included
Clutch Disc
Pressure Plate
Throwout and Pilot Bearings