South Bend (0090) 350HP Clutch (No Flywheel) NV4500 94-04, Non-HO 235HP NV5600 99-00.5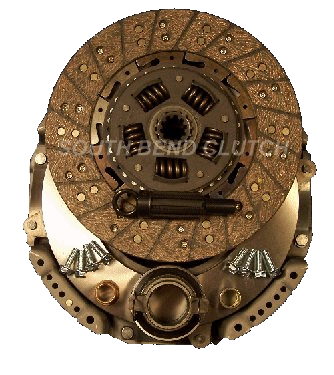 South Bend (0090) 350HP Clutch (No Flywheel) NV4500 94-04, Non-HO 235HP NV5600 99-00.5
South Bend 350HP Clutch (No Flywheel) NV4500 94-04, Non-HO 235HP NV5600 99-00.5 0090
Flywheel Not Included  Your stock 12 1/4" flywheel must be resurfaced.
This quality South Bend Dyna Max Clutch MU 0090 RALLY is an excellent choice when replacing the stock clutch on a stock truck without performance modifications.
This Dyna Max kit features an organic friction material comprised of 808 composite, resulting in a significantly reduced operating temperature which gives this kit ultra-smooth engagement & extended life. This kit will hold up to 350 horsepower & 650 ft. lbs. of torque.