ODAWG Ported Cast Intake Manifold For 2003-2007 Ford 6.0L Powerstroke Diesel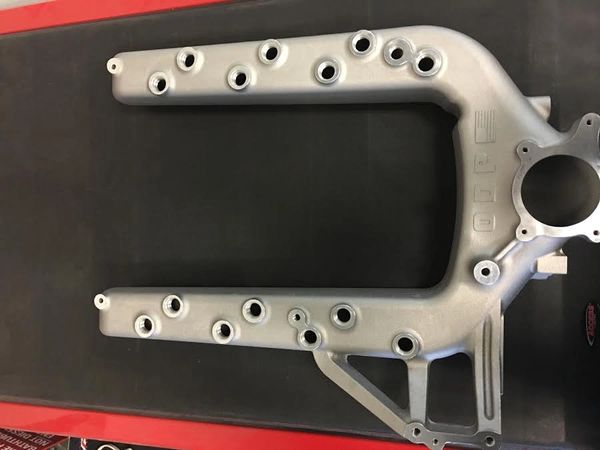 ODAWG Ported Cast Intake Manifold For 2003-2007 Ford 6.0L Powerstroke Diesel
ODAWG Ported Cast Intake Manifold For 2003-2007 Ford 6.0L Powerstroke Diesel
ODAWG DIESEL has solved that problem with their fully ported 6.0L intake manifolds that will allow your engine to get all the air it needs to make big power. By increasing the efficiency of the system, fully ported intakes will also increase your fuel economy!
Unlike other ported intakes on the market, ODAWG DIESEL casts their manifolds for perfect production every time. Casting eliminates all weld seams for a cleaner look and better performance. It also allows ODAWG to offer the most affordable fully ported 6.0L intake manifold on the market! With incredible attention to detail, this intake will add power, fuel economy, and good looks to any build!
Fully cast design
100% Designed and Made in the USA
Custom cast bungs on the top of the intake to ensure a 100% seal with an o-ring plug
150-200 degree EGT drop
Faster Spool
Increased fuel economy
Supporting mod for more power
Powder Coating Available
NOTE:
This component is for competition and off-road use only.
Fitment:
2003-2007 Ford 6.0L Powerstroke Diesel