MBRP (T5050) 3''-3.5'' Pro Series Diesel Exhaust Tip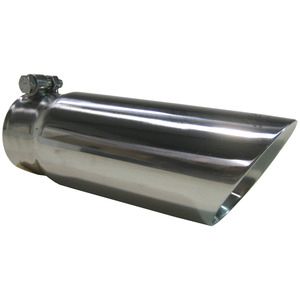 MBRP (T5050) 3''-3.5'' Pro Series Diesel Exhaust Tip
Universal Tip, 3½" O.D. Dual Wall Angled End 3" inlet 10" length, T304
T5114
3 1/2" OD Dual Wall Angled,
10" Length, 3" Inlet,
Clampless, No Weld Install


* Mirror polished
* High Quality T304 Stainless Steel
* Complete your MBRP Exhaust in Style
* Will Not Rust
* No Welding Necessary
The exhaust tip is the crowning touch to your performance exhaust. It is your opportunity to really show off your personal style. That's why MBRP offers such a wide assortment of high quality, bolt on tips - because everybody has their own idea of style.