MBRP (B1610BLK) 6'' Angle Cut Black Series Stack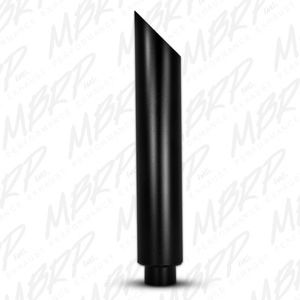 MBRP (B1610BLK) 6'' Angle Cut Black Series Stack
Universal 1 pc Stack 6" Angle Cut 36" Black Finish
B1610BLK
6" Angle Cut, 36" Length
Black Series (1 pc)

Give your truck the diesel drag racer's edge with our Black Series heavy gauge aluminized steel stacks. These compact length 6" angle cut pipes give your pick-up a real streamlined look. Precision cut for a perfect fit and coated in our high heat black finish, nothing shows off the power and performance of your ride better.
Fits all 4" SMOKERS™ systems.