H&S (562001) Universal 40mm Wastegate Kit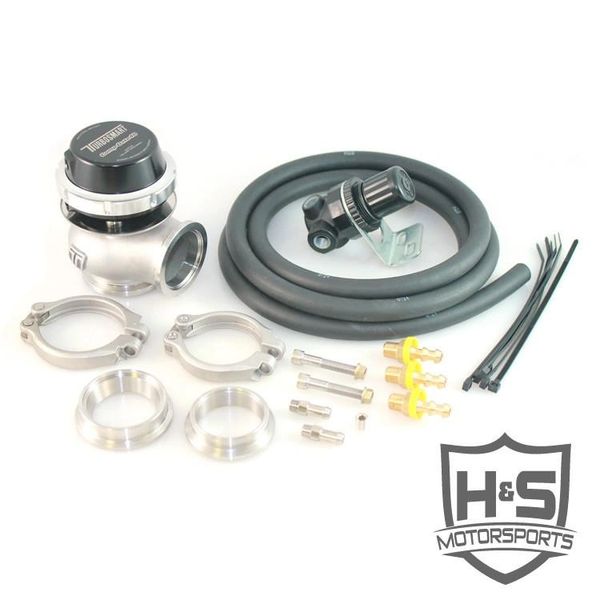 H&S (562001) Universal 40mm Wastegate Kit
H&S Universal 40mm Wastegate Kit 562001

Applications
Fits all 08-10 Ford 6.4L Power Stroke
Features
In high-compression diesel engines, excessive drive pressure can not only rob horsepower, but also be detrimental to engine components such as turbochargers, head gaskets, push rods, and many others. This universal wastegate kit offers you the opportunity to relieve some of the excess drive pressure from your diesel engine.
Since each application will differ, wastegate regulator adjustments will be required for your particular vehicle.
This product comes with all items shown in the picture. Additional wastegate dump pipe and other items may be necessary depending on your application.
This product WILL work in conjunction with your H&S Motorsports single turbo kit for 6.4L Power Stroke. You will be required to fabricate your own wastegate outlet dump pipe in this configuration.
Kit Contents
Turbosmart Comp Gate 40mm
Wastegate inlet and outlet flanges
Air Regulator
Installation Hardware
WARNING: This high performance product is intended SOLELY for closed-course racing use and is not street legal in ANY state. This product cannot be used on any vehicles registered or certified for highway use. Please check your local, state, and federal laws before purchasing! Not street legal. For race or Off-road use only. Not for sale in California.