H&S (132001-N) 11-16 GM 6.6L Turbo Kit W/O Turbo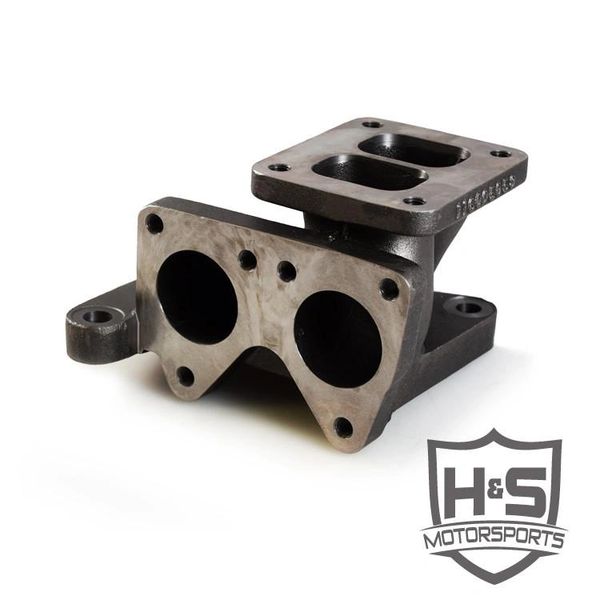 H&S (132001-N) 11-16 GM 6.6L Turbo Kit W/O Turbo
H&S 11-16 GM 6.6L Turbo Kit W/O Turbo 132001-N
Applications
Fits all 2011 - 2016 6.6L LML Duramax
Aftermarket ECM calibration required. You are responsible for verifying compatibility with your tuning provider.
Description
H&S Motorsports is proud to introduce the SX-E Turbo Kit for the 2011 - 2016 6.6L GM Duramax diesel! The Variable Geometry Turbocharger (VGT) that comes equipped on the 6.6L LML Duramax from the factory can quickly become a liability when it is pushed beyond what the OEM designed it for. Excessive drive pressure and exhaust gas temperature are common issues associated with the factory VGT. This kit is designed to replace the factory turbocharger with an aftermarket unit that will provide not only a significant performance increase, but also to gain reliability over the factory unit.
This kit was developed mainly for use with the S300 SX-E series turbochargers but may work with other turbochargers as well. The turbocharger pedestal included in this kit has a T4 flange.
Whether you're looking for a performance gain or just wanting something to replace the stock junk, this kit is a great solution for you. It will make your 6.6L Duramax run like it is supposed to!
 
Kit Contents
HSM Divided T4 Cast Turbo Pedestal
HSM Downpipe
HSM Polished Intake
HSM Oil Drain Solution
Installation Kit Including all necessary hoses, clamps, plugs, gaskets, adapters, etc.