Titan Fuel Tank Ford Crew Cab, Long Bed SUPER SERIES 2008-2010 (7020308)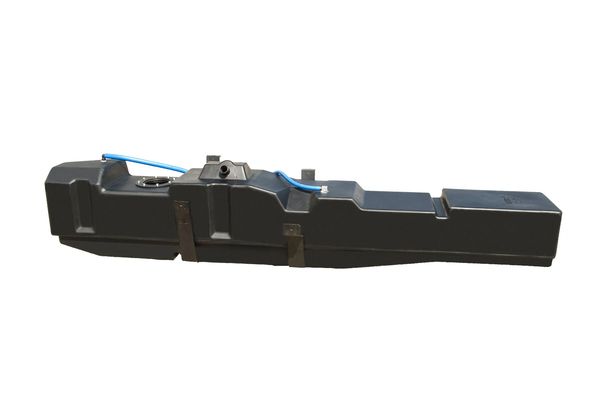 Titan Fuel Tank Ford Crew Cab, Long Bed SUPER SERIES 2008-2010 (7020308)
67 Gallon*, extra heavy duty cross-linked polyethylene fuel tank. Tank comes complete with powder-coated or plated steel mounting strap set, extruded rubber mounting bushings, vent hoses, rollover safety vent valve, high-strength mounting bolt set, seals and required clamps. Tank features exclusive low fuel trap design.
For Crew Cab equipped vehicles with 8.0 ft. Long Beds. The tank also includes a heavy-gauge steel nose skid plate. This plate protects the transmission and transfer case of the vehicle as well as supports and secures the large tank in place. Tank hangs approximately only 1.5" below bottom of the stock fuel tank shield bracket (on vehicles so equipped). Tank is approximately 2.5" deeper than the stock OEM tank.
For model years 2008-2010.
For F250 HD, F350 HD, and F450 HD Models with Power Stroke Engines.