Fleece (FPE-674-13-2G-63) 2nd Gen Swap Kit & S400 Turbocharger for 4th Gen Cummins (2013-2016)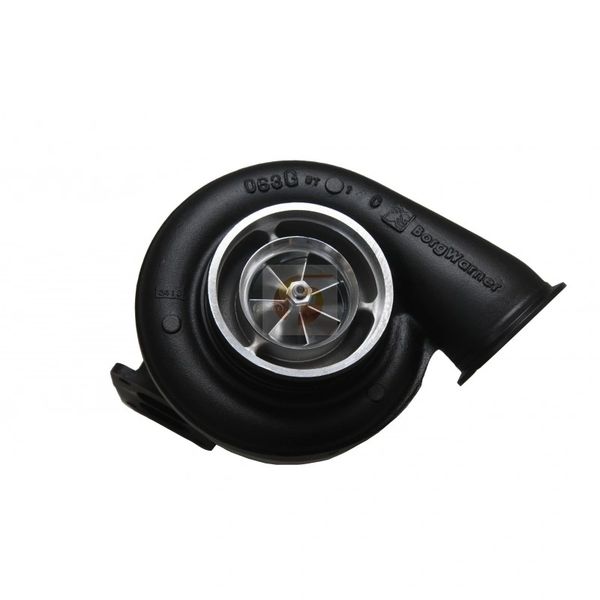 Fleece (FPE-674-13-2G-63) 2nd Gen Swap Kit & S400 Turbocharger for 4th Gen Cummins (2013-2016)
Fleece 2nd Gen Swap Kit & S400 Turbocharger for 4th Gen Cummins (2013-2016) FPE-674-13-2G-63

This kit from Fleece Performance Engineering is referred as a "2nd Gen Swap" due to the turbo relocating from the back of the manifold to the same location as the 2nd Generation Dodge (1998.5-2002) turbo location. In other words, the swap kit locates the turbo in the center of the manifold with the outlet flange angled down. The major benefit for 2003+ Common Rail Cummins trucks is the use of a divided manifold. Capitalizing on the individual cylinder impulses in a divided manifold greatly increases spool up and driving characteristics with a properly matched turbo.
Fleece Performance Engineering 2nd Gen Swap kits come as a complete kit and include:
T4 Divided Turbine Flange Gasket
Short Stud Kit
2003+ Cummins Turbo Oil Feed Line Kit for S300 and S400 Turbos in 2nd Gen Location
Cummins Turbo Drain Tube Adapter
-10 to 7/8"-14 Straight Male Black w/ O-Ring (FPE-78-14-10AN)
Turbo Drain Flange Adapter (7/8-14 o-ring)
(2) 3/8"-16x1" Flange Head Bolt
(2) M10-1.5x25mm Flange Head Bolt
(2) M8 × 1.25 Flange Head for Turbo Drain Kits
-10 Braided Steel Cummins Turbo Drain Tube
16MM Metric Port Plug Allen Head (Cummins Coolant Bypass Plug for Automatic Kits)
18MM Metric Port Plug Allen Head
Rubber Elbow 5" ID X 45 Degree
Intake Elbow with MAF/IAT Bung (Molded)
Fleece Performance Custom Air Filter for 2nd Gen Kit
(2) Breeze T-Bolt Clamp 3.00" w/ Plate Bolt
(2) Breeze T-Bolt Clamp 5.25" w/ Plate Bolt
Flat-V Flanged 2nd Gen Downpipe with Clamps
2013-2016 Cummins 2nd Gen Kit CAC Pipe
2003+ Cummins Exhaust Manifold Gasket Set
S400 VBand Compressor Outlet Clamp
O-ring for 90° Turbo Compressor Discharge Adapter
(4) Breeze Mini Hose Clamp SAE 8 w/ Plated Hex Screw
4ft 5/8" Heater Hose
2ft 3/4" Thermasheild
Tee Connector - 5/8" (15.9 mm)
Cummins 68RFE Transmission Dipstick Tube Bracket
4th Gen Cummins Coolant Riser Delete (-10AN)
-10 90deg to Hose Barb Black
2013-2016 6.7L Cummins A/C Line Reroute Kit
Kits can be sold with or without a Coolant Tank, standard T4 Steed Speed Manifold or Cast Manifold.