Diesel Site (WW3595) Wicked Wheel 2 1994*-1998 12V Cummins HX35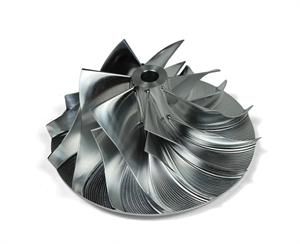 Diesel Site (WW3595) Wicked Wheel 2 1994*-1998 12V Cummins HX35
Diesel Site Wicked Wheel 2 1994*-1998 12V Cummins HX35 WW3595

Wicked Wheel® 2 for the 1994*-1998 12V Cummins stock turbo

CALIFORNIA EMISSION TURBOS ARE DIFFERENT - TURBO NUMBER 3538416 - PLEASE MAKE SURE BEFORE YOU ORDER.


*WILL NOT WORK ON 1994 12v AUTOMATIC TRANSMISSION TURBO - TURBO NUMBER 3533320

Other applications:
1994 Dodge 2500 Cummins Manual Transmission - OE turbo number 3534333

Greatly improves throttle response
Increased Horsepower
Lower EGTs
Easy installation - no modifications needed
Increased boost


Important tips:
Holset turbos use two different style nuts holding the wheel on.
• If it is a 6 point nut, then tighten to 133 in/lbs.
• If it is a 12 point nut, then tighten to 124 in/lbs.
It is a left hand thread (reverse thread), meaning you turn the nut to the right to loosen.