Diesel Site (HPOPB60) 2003-2004.5 Heavy Duty High Volume Ford 6.0L / IH VT365 Billet High Pressure Oil Pump (HPOP)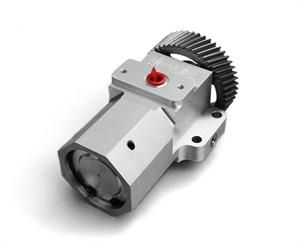 Diesel Site (HPOPB60) 2003-2004.5 Heavy Duty High Volume Ford 6.0L / IH VT365 Billet High Pressure Oil Pump (HPOP)
Diesel Site 2003-2004.5 Heavy Duty High Volume Ford 6.0L / IH VT365 Billet High Pressure Oil Pump (HPOP) HPOPB60

APPLICATION: ALL 2003 -2004.5 6.0L ENGINES BILLET HIGH PRESSURE OIL FOR THE 2003-2004 6.0L! STOCK OR HIGH OUTPUT VERSIONS AVAILABLE!

This is a bolt in replacement billet aluminum housing High Pressure Oil Pump for the 2003-2004 6.0L Powerstroke engines. There are HEAVY DUTY upgrades to the internals in addition to the billet housing.

There are two versions:
$999 STOCK OUTPUT: The stock output Heavy Duty version has all the same upgrades as the high output version in regards to durability. This option is for stock injectors up through 190cc. It is a perfect option for those not looking for High performance parts as the longevity - in theory - might prove better on these units as one would presume. Our "Stock Output" is slightly larger in volume than a stock pump.
$1299 HIGH OUTPUT: Our Adrenaline Heavy Duty version - this high Output Version was first introduced built in the stock housings and has been running in trucks since April of 2009. It will be an improvement in performance over your stock pump for stock or larger injectors. We have had great success feeding any injector size from stock up to a conventional 270cc and 300+cc hybrid injectors. Note for 2005-2007: you can only use this if you retrofit all your rails and HPOP components out to the 2004 version, or wait for our 2005-2007 version ... The 2005-2007 version is beginning the prototype process now.
Have you recently lost your 03-04 HPOP? When they fail, they usually give you no signs or advance notice, they just stall out the engine and it won't re-start.
There are several reasons for this in the stock pumps. We have addressed all of these OEM issues in the design of our heavy duty pumps - both versions.
All of our pumps are shipped to you with a gear assembled on the unit. You MUST send back your gear and gear bolt for a core to be accepted.
THIS IS A FAIRLY COMPLICATED INSTALL FOR THE DO IT YOURSELFER. IF YOU ARE NOT FAMILIAR WITH THE PROCEDURE, LOCATION OF YOUR PUMP OR SCANNING METHODS THEN THIS MAY NOT BE THE MOD FOR YOU. THERE ARE NO INSTRUCTIONS PROVIDED FOR THE 6.0L INSTALL.
Bolt in replacement with heavy duty parts for increased longevity and reliability

No special programming or programming changes are needed and would be optional

Fuel mileage increases have been seen on every truck we've tested - this higher efficiency pump will provide fuel mileage gains that can exceed those of larger pump choices

Just need a new HPOP? The Adrenaline is a heavy duty, more efficient, upgraded and higher volume pump than a stock pump and provides fuel mileage increase as well.

Up to 25 new parts in every rebuild - 12 of them improved over stock

Full BILLET external. Machined from a solid 20lb block of 6061 aluminum.

We have reduced the pump's efficiency loss by adding six new precision processes during the assembly of our pumps equating to increased pump volume, better fuel mileage, longer life and smoother operation

Every pump incorporates a dual ball bearing cartridge with a larger swashplate and a longer stroke that retains safe, reliable pump operation by maintaining the required rotational freedom of the piston socket for an axial piston pump

The Adrenaline version of our HPOP provides more oil than most truck configurations will require. In most instances, the stock output version will be more oil than you need as it is slightly larger in volume than a stock OEM pump.

A core is required and we accept only 2003-2004 6.0L HPOPs at this time.

Everything that we have ever found to cause a failure or weakening in the stock pump has been addressed in all of our pumps. - Even the OEM housing has a design flaw that the new billet housing addresses.

INCLUDES new install o-ring set

Does NOT include engine cover gasket