BD-Power (2001102) Variable Vane Exhaust Brake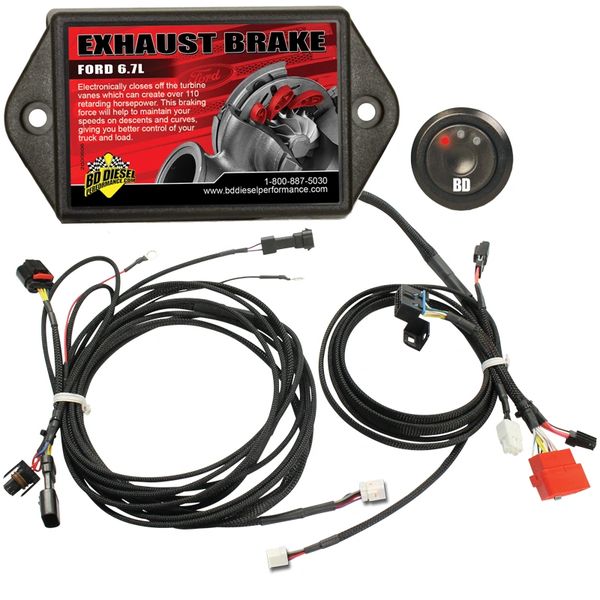 BD-Power (2001102) Variable Vane Exhaust Brake
BD Power Ford Exhaust Brake 2011-2014 6.7l - 2001102

Equip your Ford 6.7L with a BD Exhaust brake control. It's a safety benefit!
Utilizing factory components and connections with BD's latest technology, it can be installed in a few hours.
Electronic controls are engaged with our push-to-engage switch
Different levels of braking are available utilizing the 3 position button and shift lever
Providing safety and a design that utilizes original factory equipment for long term, safe and enjoyable journeys.
Designed for completely stock engines and modified trucks.
Includes module, switch and wiring for easy install.