BD-Power (2001100) Variable Vane Exhaust Brake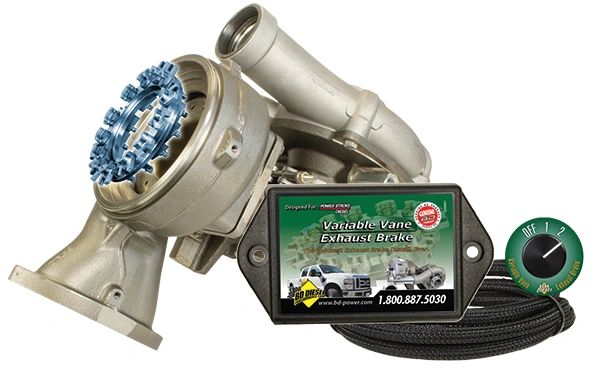 BD-Power (2001100) Variable Vane Exhaust Brake
BD Power 2008-2010 Ford 6.4l Exhaust Brake - 2001100

The variable vane turbocharger design used in diesels today to reduce turbo lag, emissions and increase power can also be used to slow you down. BD utilizes this technology by electronically closing off the turbine vanes which can create up to 130 retarding horsepower. This braking force will help to maintain your speeds on descents and curves, giving you better control of your truck and load.

The rotary switch offers three different modes:
• Stock
• Vane Control Only
• Vane Control with Aggressive Downshift

Easily and simply installs in approximately 1-hour by plugging into existing factory ports, tapping one wire and by mounting the rotary switch on your dash.