BD-Power (179514-B) Remanufactured OEM Exchange Turbocharger Assembly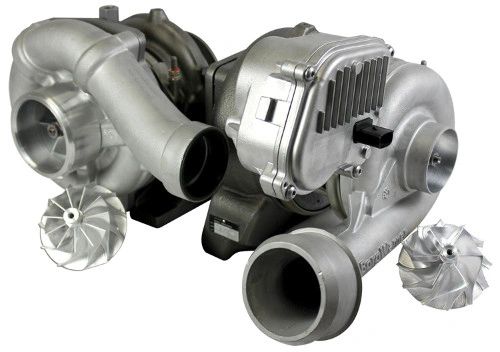 BD-Power (179514-B) Remanufactured OEM Exchange Turbocharger Assembly
BD Power

Complete twin turbo assembly for Ford 2008-2010 6.4l - 179514-B


BD Power offers both stock exchange Borg Warner twin turbos and an upgraded exchange twin turbo system for the Ford 6.4L Power Stroke. To achieve good EGT's with more than a 100 hp increase, our upgraded twin set comes with larger billet compressor wheels, new design compressor housing, 4-inch intake velocity stack and a custom intake system all of which will support/cool 600hp-750hp. VGT controls are serviced and tested.







*If customer does not send core back within 14 days. Customer will not be refunded.