ATS (3099254272) LCT1000 5-Speed Stage 2 Package 2003-Early 04 GM 4wd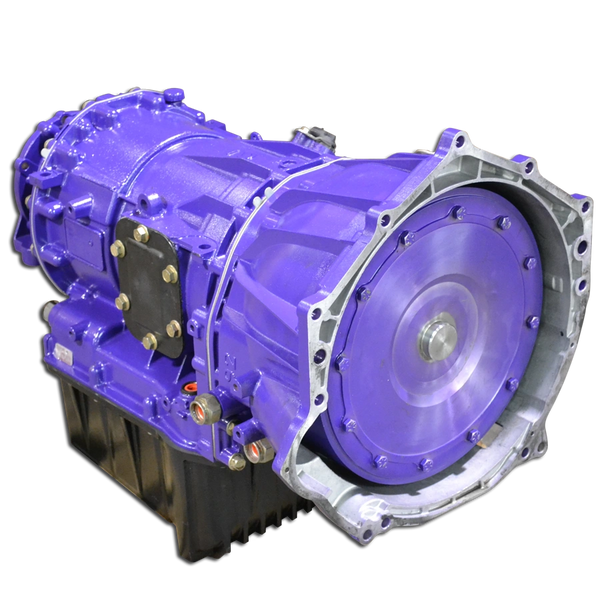 ATS (3099254272) LCT1000 5-Speed Stage 2 Package 2003-Early 04 GM 4wd
ATS LCT1000 5-Speed Stage 2 Package 2003-Early 04 GM 4wd 3099254272
2003 - Early 04 GM Truck 4WD (w/ LB7 Engine) Stage 2 Auto Trans Package.
Includes:
- ATS Built Allison LCT1000 Auto Trans
- ATS 5 Star Viskus Clutch Drive Torque Converter
- ATS Extra Deep Transmission Pan
- ATS CoPilot Electronic Transmission Controller
The Allison 1000 has proven itself to be a stout unit behind the formidable Duramax powerplant. However, as power is increased over stock, weak points quickly rise to the surface. ATS addresses the inherent short-comings to offer a robust setup for your Allison 1000.

The ATS Stage 2 Allison features:

ATS Five Star billet torque converter, featuring five lock-up clutches, a billet 12 bolt cover, mixed flow stator and custom stall speeds
ATS Co-Pilot Transmission Controller
ATS C1-C5 custom CNC?d steels and proprietary clutch pack material
Modified transmission pump to increase line pressure
Modified A&B Trim Valves
New gaskets and seals
ATS Deep Transmission Pan featuring a 5 quart capacity over stock, finned design for heat dissipation and a magnetic drain plug

By increasing the capability of the torque converter, clutch surface area and line pressure, the transmission can hold 200% more torque than stock. The result is a setup strong enough to handle aftermarket fueling, turbo(s), tuning and the intensity of drag racing, sled-pulling or dyno competitions. Yet, it is still smooth enough to tow and daily drive.

The Stage 2 features the addition of the ATS Co-Pilot Transmission Controller. The controller dynamically raises line pressure electronically, for additional clamping force on the clutch packs. This prevents slip under high horsepower / high torque situations, such as drag racing, sled pulling or low-speed trailer towing. Shift firmness can be adjusted with the push of a button, so the driver can adjust shift feel in a matter of seconds. The Co-Pilot is designed for trucks at any power level, but becomes crucial at 600+ hp at the tires.

As with all ATS Transmission Packages, the transmission is covered by a 5 year / 500,000 mile warranty.