ATS (3099243176) E4OD Stage 2 Package 1995-1998 Ford 7.3L 4wd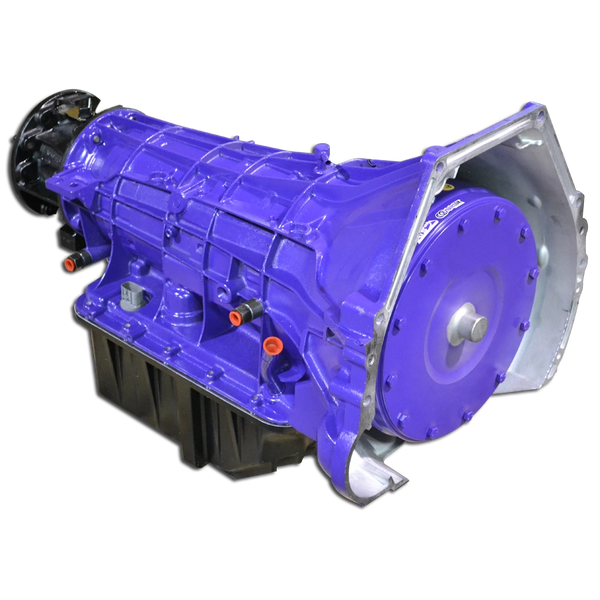 ATS (3099243176) E4OD Stage 2 Package 1995-1998 Ford 7.3L 4wd
ATS E4OD Stage 2 Package 1995-1998 Ford 7.3L 4wd 3099243176
1995-98 Ford Superduty 4WD Stage 2 Auto Trans Package.
Includes:
- ATS Built E4OD Auto Trans
- ATS 5 Star Viskus Clutch Drive Torque Converter
- ATS Extra Deep Transmission Pan
- ATS Billet Input Shaft
The Ford E4OD transmission was designed to fit behind various powerplants ? including gas and diesel engines. Most failures revolve around the torque of the diesel motor, especially when power is increased over stock. The good news is that the framework of the E4OD allows for substantial increases in reliability and capability.

ATS E4OD?s feature:


ATS Five Star Torque Converter featuring a billet cover, five lock-up clutches, available in either low or high stall configurations
ATS billet input shaft
High performance overdrive, intermediate and forward clutch packs, with one additional clutch added per section
Modified transmission pump to increase line pressure, which provides increased clamping force on the clutch packs
Modified valve body that focuses around precise shifts, increase line pressure and increasing the torque capacity of the E4OD
New bearings, seals and gaskets
New low roller clutch, heavy duty intermediate sprag, bonded coast and overdrive pistons
ATS Deep Transmission Pan which adds 5 quarts of fluid over stock, which helps keep the transmission cool


The Stage 2 package adds a billet input shaft for increased reliability when towing heavy loads, under modified power levels or street performance. The billet input shaft is designed to withstand greater torsional loads than the factory shaft, thus increasing reliability. The shaft is made of billet 300M material and precisely machined for an exact fit.

The ATS Stage 2 Package is designed for trucks that are used for light/moderate/heavy towing, greater-than-stock power levels and street performance. The transmission package comes with a 5 year / 500,000 mile warranty. For specific applications or uses, contact ATS to discuss learn more about which package is right for you.