ATS (3099142356) Stage 1 68RFE Package 2010+ Dodge Ram 4wd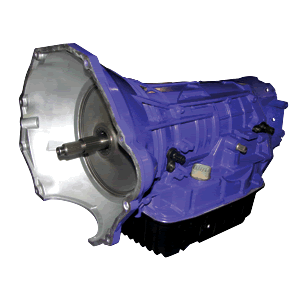 ATS (3099142356) Stage 1 68RFE Package 2010+ Dodge Ram 4wd
ATS Stage 1 68RFE Package 2010+ Dodge Ram 4wd 3099142356
2010+ Dodge Ram 4WD, Stage 1 Auto Trans Package.
Includes:
- ATS Built 68RFE Auto Trans
- ATS 5 Star Viskus Clutch Drive Torque Converter
- ATS Extra Deep Transmission Pan
ATS started R&D in 2007.5 and spent countless man hours and resources re-designing and strengthening the platform. This began with building our Five Star converter for the transmission. It features a billet cover, five square tab lock-up clutches, billet stator, furnace brazed impeller, billet piston and HD bearings ? all stalled to the Cummins torque curve. Capable of handling 2500 ft/lbs of torque, this torque converter will handle whatever is thrown at it.

ATS offers various stages to the 68RFE platform to meet certain power levels and uses. Contact ATS to discuss which stage transmission would be best for you. All ATS 68RFE Packages come backed with a 5 year / 500,000 mile warranty.

The ATS Stage 1 68RFE Package is designed for stock to 550hp trucks. Without the H&S Overdrive Software, this transmission can hold 400-450hp at the tires. With the addition of transmission tuning, capability is increased to 500-550hp. For those using the H&S Overdrive Software, any line pressure setting can be run EXCEPT the 250 PSI setting. Contact ATS to discuss transmission tuning in more detail.

The Stage 1 includes:

ATS Five Star Torque Converter
ATS built 68RFE transmission
Deep Transmission Pan
Reinforced forward hub and shaft
Reinforced intermediate shaft and hub
Modified pump
Modified valve body

Torque Converter Regular Valve Upgrade

The Torque converter regulator valve has been redesigned to prevent over pressure and ballooning of the converter. This also regulates minimum converter charge for proper cooling and lubrication of the transmission gear set. This redesign eliminates the common problematic valve and bore ware that is usually the first cause of high mileage transmission failure.

Pump Upgrade

The main pressure regulator circuit is modified to enable a broader range of pressure that can be commanded from the Co-Pilot. This allows the pump to lower line pressure when the engine is at low loads and more responsively raise pressure above stock to react with increased engine torque and horse power levels.

Low Sprag Upgrade

Next, we removed the plastic low sprag and replaced it with a metal clutch. Due to physical limitations inside the transmission, there is no way to make it physically larger. However, we bypass its use when paired with the Co-Pilot, thus eliminating failures between 1st and 2nd gear.

Reinforce the Forward and Intermediate Shaft Hubs

A common failure on the 68RFEs are cracked shaft hubs. Even with stock power, the hub can begin to crack near the point it meets the shaft. ATS reinforces this area to avoid torsional stresses that can cause catastrophic transmission failure. This is a standard on all ATS 68RFE packages.

Reinforce the Rear Planet Pinions

Modified power or towing frequently can cause the rear planet pinions to loosen and cause catastrophic transmission failure. ATS reinforce the pinions to prevent any movement of the pins ? thus eliminating failure from the factory design.

Clutch Pack Upgrade

For power levels over 400hp, the clutch packs need to be addressed. ATS built 68RFEs feature extensive machining to the pressure plates to add:

? The Under Drive (Forward) clutch pack surface area is increased by 21%, using single sided clutch plates.

? The Over Drive clutch pack surface area is increased by 17%, also using single sided clutch plates, this allows for better clutch control when overdrive is used at higher power levels.

? The 2C clutch pack surface area is increased by 34%, using double sided frictions.

? The 4C clutch pack surface area is increased by 34%, using double sided frictions.

Valve Body Upgrade

At this point, we needed to look at the valve body and build it around the ATS Co-Pilot features. The 68-RFE uses a non-synchronous, clutch-to-clutch design. This means that the shifts from gear to gear must be timed perfectly thereby releasing and applying a friction clutch to achieve a flawless shift. Because of the sensitivity of the hydraulic circuits, we heavily modified many areas of the valve body. Hydraulic oil flow is ported to certain clutch packs where additional pressure is needed. The accumulator piston seals have been redesigned to ensure hydraulic pressure integrity. The accumulator plate is made of high-grade material to compensate for the additional pressure that the accumulator pistons and springs exert during heavy power situations.

Deep Pan and Eliminating Case Flex

All ATS 68RFEs come with a deep pan. The pan adds extra fluid, features an aluminum-finned design, magnetic drain plug and is tapped for a temperature probe. One of its most important benefits is that it adds rigidity to the case. 68RFEs are known to have excessive case-flex, which results in a cracked bellhousing, tailshaft or main section. The ATS Deep pan eliminates flex and works towards avoiding a cracked case.

A broken case, bellhousing, tailshaft housing, shafts or planetary/sun gears are not covered under the ATS warranty. Please consult the ATS Transmission Warranty for specific details.