ATS (309-924-3278) 5R110 Stage 2 Package 2003+ Ford 6.0L 4wd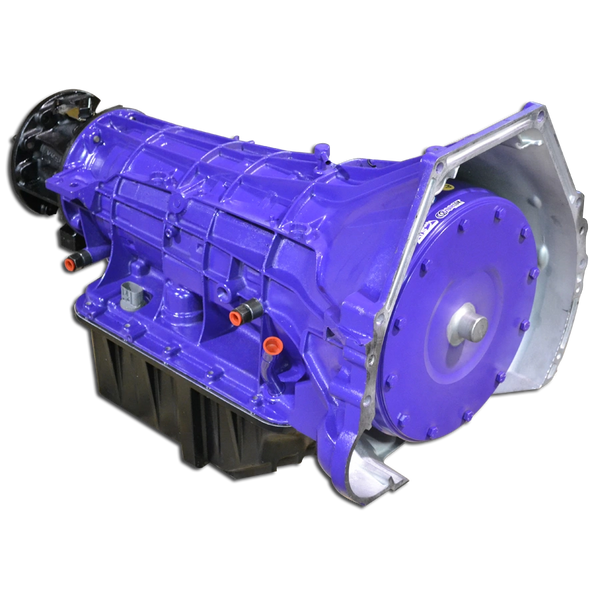 ATS (309-924-3278) 5R110 Stage 2 Package 2003+ Ford 6.0L 4wd
ATS 5R110 Billet Transmission Modifications
The 5R110 transmission requires many up-grades in order for it to hold up to the Power Stroke Engine. Not only does the factory transmission fail on trucks with minor upgrades, but even trucks in stock form have been known to be too powerful for the stock transmission. A heavy duty truck needs parts which can stand up to heavy trailers, stop-and-go commutes to work, or high-horsepower applications. That's why ATS modifies the transmission to make it the strongest and most reliable part of your drivetrain.
With the many shortcomings of the 5R110, none are more important than the clutch packs. This is what takes the power and transmits it to the rear wheels. We increase the clutch count in the Forward, Overdrive, Intermediate and Overdrive clutch packs which allow much higher torque capacity in each gear. Clutch material is also essential which is why we use a combination of Borg Warner, Raybestos and Alto clutch packs which has both high torque strength as well as longevity and reliability.
The valve body receives extensive modifications as well. This is the valve body of choice for a street driven all-purpose truck. It is calibrated to reduce the apply time between shifts, shift are firm and quick. It is a very aggressive valve body and a minimum of billet input shaft and flex plate are recommended.
ATS High Flow/Pressure pump with HD snap ring and blow-off valve

Recalibrated and upgraded valve body, new solenoids, steel channel plugs
Performance GPZ Forward 5 clutch pack with Alto steel separator plates
Performance GPZ Intermediate 6 clutch pack with Alto steel separator plates
Performance GPZ Direct 6 clutch pack with Alto steel separator plates
Performance GPZ Over Drive 4 clutch pack with Alto steel separator plates
Performance GPZ Low/Reverse 6 clutch pack with Alto steel separator plates
Precision machined forward pressure plate (machined step)
Precision machined lower forward pressure plate (machined flat)
Precision machined overdrive brake pressure plate (machined flat)
New direct pressure plate with modified piston for increased clutch stack up
Performance low/reverse one-way clutch

Increased cooler flow providing lower operating temperatures while older full load

Increase line pressure
Improve shift quality and firmness
Gasket and seal overhaul kit
All new Bearings and bushing with double wide direct drum bushing