ATS (3039502000) ATS SelectShift Valve Body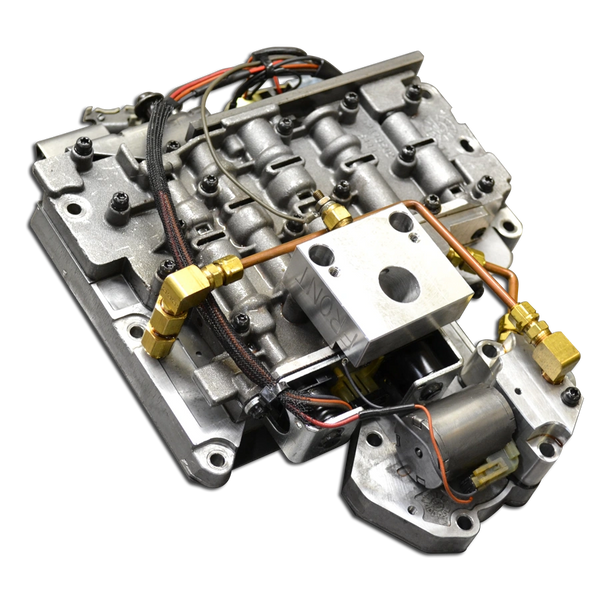 ATS (3039502000) ATS SelectShift Valve Body
ATS SelectShift Valve Body 3039502000
ATS SelectShift Valve Body The Standalone Transmission Controller is the most advanced way to control the 47re and48re transmissions, giving complete control over your transmission. This permits tuning of every aspect of your transmission such as full torque converter lockup control, full shift point control, line pressure adjustment, shift quality control, and independence from the factory control and logic.
Valve Body, ATS SelectShift for Dodge 47RH, 47RE, and 48RE transmissions. Must use ATS Standalone Transmission Control Unit, Wiring Harness, and programming P/N 601-950-2104

Individual shift solenoids
Full line-pressure control (eliminates TV cable/motor)
Superior drive ability

Due to the added EPC solenoid, you must use an aftermarket deep transmission pan such as the ATS Extra Deep transmission pan.

PLEASE NOTE: ATS Stand Alone Transmission Controllers (the "Controllers") are sold AS IS, NO WARRANTY, either express or implied, in any circumstance or application. These Controllers are designed for racing applications and remove all safeguards related to standard electronic transmission controls. ATS can only provide limited tech support on this item.