ATS (3029302164) TripleLok Torque Converter 1994-Early 07 Dodge 47RH/47RE/48RE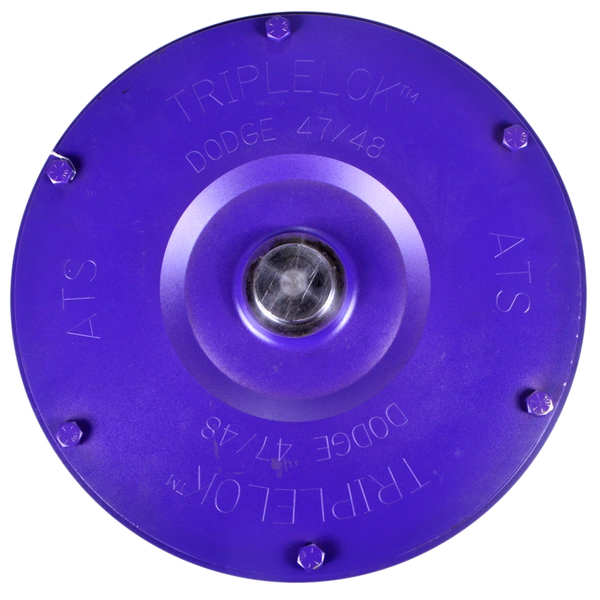 ATS (3029302164) TripleLok Torque Converter 1994-Early 07 Dodge 47RH/47RE/48RE
ATS TripleLok Torque Converter 1994-Early 07 Dodge 47RH/47RE/48RE 3029302164
TripleLok Torque Converter - 1994 - Early 07 Dodge 47RH/47RE/48RE
Available individually is the ATS TripleLok Torque Converter. This torque converter is built to handle daily driving and towing duties while delivering reliable performance.

Key features of the ATS TripleLok Torque Converter include:

Patented Viskus Clutch Drive System for increased efficiency
Billet Cover with Patented Square Flank Drive
Square Tab Construction (Not Round)
Viskus Disc CNC Laser Cut Clutch Plates
Billet Piston with Patented Flank Drive Tab design
Proprietary ATS exclusive Clutch Formulation with unique bonding technology (ensures 100% chemical Bond)
Redesigned Spring Dampener supports increased torque loads
4340 hardened turbine splines provide longevity and reliability
Fully welded turbine and impeller vanes
Custom Stator with high flow windows increase oil flow, providing increased efficiency
Full roller bearing construction between high load areas
4340 CNC cut pump drive hub locked into impeller housing
Plasma welded for unsurpassed strength

The ATS TripleLok utilizes an optimized factory stall speed that features improved torque multiplication. With factory torque multiplication at approximately 1.25:1, the ATS TripleLok increases it to 2.0:1. This occurs when peak engine torque is achieved. Increased torque multiplication results in improved vehicle response, towing and driving ability.

Every TripleLok comes standard with a 5 year / 500,000 mile warranty. When the most efficient torque converter is required, look no further than ATS? TripleLok Torque Converter.