ATS (2029604290) Turbo System Aurora 6000 2004.5-2005 6.6L Duramax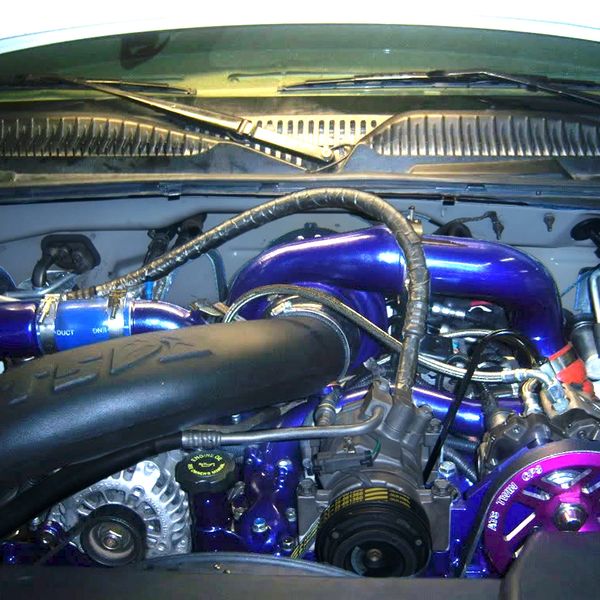 ATS (2029604290) Turbo System Aurora 6000 2004.5-2005 6.6L Duramax
ATS Turbo System Aurora 6000 2004.5-2005 6.6L Duramax 2029604290
Turbo System, Aurora 6000 - 2004.5-05 GM 6.6L LLY Duramax
The Aurora 6000 is an extreme high performance turbo charger that is great for added horsepower and torque on your 04.5-05 GM 6.6L Duramax. The 75mm inducer on the turbo is a significant jump in performance over the stock charger. This turbo has the capability to reach over 950hp with supporting fuel modifications and aggressive tuning. The increased air volume will utilize all fuel injected into the cylinder creating a more complete and efficient combustion event. This will result in lower EGTs, high horsepower capabilities, and a more efficient/powerful torque curve.
The advantage of the Aurora 6000:


Ability to support 950hp
More efficient and powerful torque curve
Designed for street/drag strip/sled pulling performance
Lower EGTs under higher horsepower applications
Reduces turbo "bark" due to ported compressor housing design
Ultra high horsepower and torque performance gains
Perfect for competition and high HP applications
Great for racing and competitive events


Aurora 6000 Turbocharger System - 04.5-05 GM 6.6L Duramax, includes: pedestal, 4" downpipe, intake tube, heavy duty silicone boots, relocated transmission dipstick tube, and all necessary hardware.
This turbo is not the ideal choice for towing heavy loads and as a daily driven unit will have more turbo lag than stock. Some customers daily drive this turbo, and with proper tuning are happy with the all around performance.