ATS (2029404290) Aurora 4000 Turbo Kit 2004.5-2006 Duramax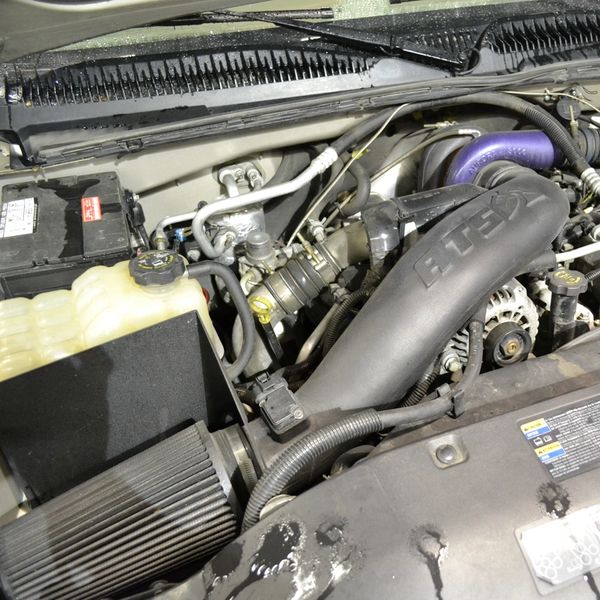 ATS (2029404290) Aurora 4000 Turbo Kit 2004.5-2006 Duramax
ATS Aurora 4000 Turbo Kit 2004.5-2006 Duramax 2029404290
Aurora 4000 Turbo Kit - 2004.5-06 GM Duramax, LLY
The ATS Aurora 4000 turbo system for the 2001-2010 GM Duramax is designed for street performance, daily driving and supporting up to 600 horsepower. The Aurora 4000 comes with a 64mm titanium compressor wheel ? for less rotational mass, which equals quick response off the line. The focus of this turbo is to provide quick spool, strong mid and top end power and the air flow required to support aftermarket fueling and tuning. The result is a system that will provide a wide powerband, while being responsive at sea level or higher elevations. Aftermarket fueling upgrades are not required for this turbo.

Included in the Aurora 4000 turbo kit is a 4? downpipe, pedestal, turbo, air intake system (AFE-equipped) and all necessary hardware, electronics and oil supply/return fittings and tubes. The 4000 is equipped with journal bearings, a ported compressor housing to reduce turbo ?bark? as well as heavy duty silicone boots.

The kit comes backed with a 5 year / 500,000 mile warranty and is designed as a bolt-on application. No cutting, welding or modification is required for installation.