AirDog II-4G (A6SABF494) DF-165-4G Air/Fuel Separation System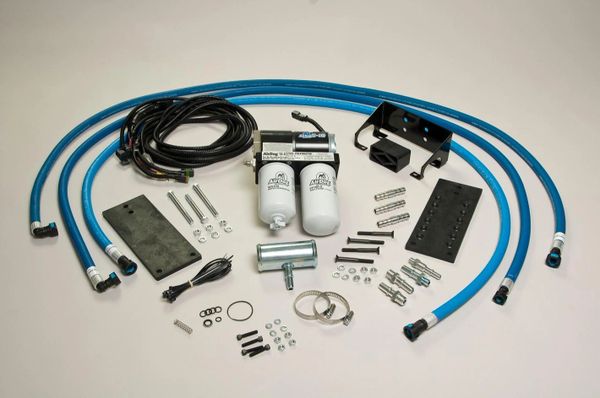 AirDog II-4G (A6SABF494) DF-165-4G Air/Fuel Separation System
AirDog II-4G Fuel Air Separation System DF-165-4G (A6SABF494) 2008-2010 6.4l Power Stroke
AirDog® II-4G is designed to operate at flows and pressures beyond the maximum requirements of the engine. It receives fuel under vacuum from the fuel tank containing entrained air/vapor, particulate contaminates and unknown quantities of water.
The patented AirDog® II-4G has been quality engineered to remove entrained air and water vapor from diesel fuel. The result is a compact, long lasting, efficient, and quiet fuel system made with superior quality.
Advancing the AirDog® Tradition with the 4th Generation Fuel System!
The AirDog® II-4G system improves engine performance by:
Maintaining Correct Injection Timing

Eliminating Spray Pattern Disruption

Allowing for a Full Power Stroke and Complete Burn
Benefits of the AirDog® II-4G:
Increased Fuel Economy

Increased Power Output

Increased Torque Output

Longer Injector Life

Improved Throttle Response

Reduced Exhaust Emissions

Optimized Engine Performance
AirDog® II-4G also overcomes loss of power for diesel engines operating at higher altitudes.