2017-19 FORD Crew Cab, Short Bed - Generation 6 TITAN Fuel Tank (7020217)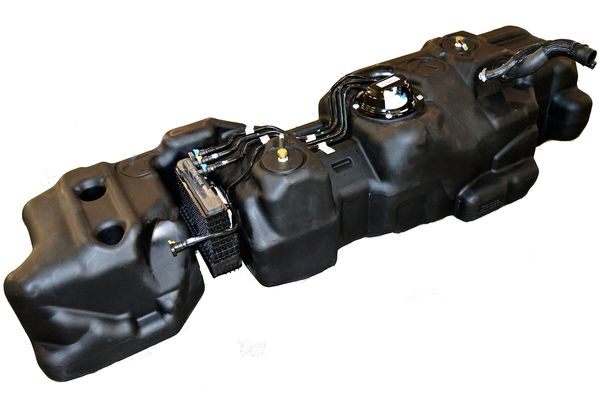 2017-19 FORD Crew Cab, Short Bed - Generation 6 TITAN Fuel Tank (7020217)
Description
55 Gallon*, extra capacity, extra heavy duty mid-ship replacement fuel tank for 2017 FORD F250 and F350 pickups with Crew Cabs, 6 ½ foot beds and Power Stroke engines. Constructed of our famous military grade, cross-linked polymer (XLHDPE). It's at least ¼" thick and built to outlast all competitors. It's tougher than steel and more durable than aluminum. The tank comes complete with black-coated, galvanized steel mounting strap, plated and galvanized front support system, rollover safety vent valve and accessories. Tank features exclusive low fuel trap design and hangs approximately only 1 ¾" below bottom of stock tank. The tank requires no fabrication or cutting, it is a direct fit, bolt in application. The new TITAN Generation 6 tanks feature an OEM style torque ring sending unit mounting system for easy, positive installation. This new torque ring design reduces installation time while also minimizing mistake during installation.
For model year: 2017-19
For F250 HD and F350 HD models with the Power Stroke engine.
Please note: This tank does NOT fit cab & chassis models. It is ONLY for use on trucks with traditional pick-up truck short beds.